14/2 Armored Direct Burial Cable, 14 Gauge - 2 Conductor Wire
Product Description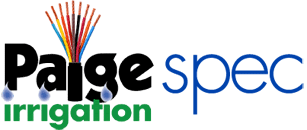 ARMORED DIRECT BURIAL WIRE
INSULATION: POLYVINYL CHLORIDE

ARMOR: TYPE 304 STAINLESS STEEL TAPE
OUTER JACKET: SUNLIGHT RESISTANT PVC
SIZES: 14 AWG AND 2.5mm�, 2 CONDUCTORS
600 VOLTS
1.0 SCOPE:

1.1
This specification covers a two or three conductor direct burial twisted cable utilizing Listed Type UF conductors, armored with stainless steel and having a sunlight resistant jacket overall making it rodent proof. The armor also provides a shield from lightning when connected to earth ground.
2.0
CONSTRUCTION:
2.1
Conductor:
14, 12, 10 AWG, or 2.5mm2 Class B solid annealed uncoated copper conforming to ASTM B-8.
2.2
Insulation:
Insulation:
Polyvinyl chloride conforming to UL Style Type UF 60�C, 600 Volts, average thickness not less than 60 mils. Colors for 2 conductor cable are white and red. Colors for 3 conductor cable are black, white and red.
2.3
Cable:
6" Lay

2.4
Armor:
Type 304 stainless steel tape (.005� x .500�) is helically wrapped over the two conductors with a 33% minimum overlap.
2.5
Outer Jacket:
Sunlight resistant black PVC conforming to ICEA S-61-402, NEMA WC5 and UL 1263, nominal thickness 30 mils.
2.6
Cable Diameter:

NO. OF COND.
14 AWG
O.D.
12 AWG
10 AWG
2.5MM�
2
.475�
.520�
.570"
.450"
3
.485�
-
-
-

2.7
Surface Marking:
�Paige P7168D Size Number of conductors 600 Volts Armored
(Rodent Proof)� RoHS
2.8
Special Packaging:
Packaging to be per Paige
Specification P7141D
3.0
SPLICING RECOMMENDATIONS
Wire splices are the weak link of any electrical circuit. It is especially important to make proper joints in irrigation systems because the joints are exposed to wet and damp environments that can cause corrosion of the copper conductor, and premature failure. Paige Electric recommends the strict use of Model DBR/Y-6, as manufactured by the 3M Company (Paige specification P7364D).
Find Similar Products by Category